Ozone UK Team
We are lucky to have some great riders on our UK team – many of whom represent Ozone at an international level. These are the people who are at the events and on the beaches – feel free to approach them and ask about Ozone.
---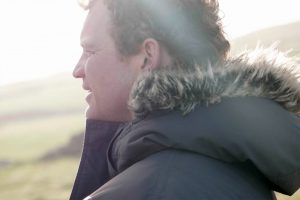 Ryan Coote (Waveriding)
Ryan has been a part of the international Ozone team for a long time. His stunning home spot on the west coast of Ireland feature heavily in his videos. Brandon Bay is famous for its big waves and strong winds – Ryan has made a name for himself riding them!
Ryan also offers lessons, coaching and tours through his school Kitesurf Ireland. The REO is of course Ryan's weapon of choice in the waves. When it comes to working his way up the WOO leaderbord – its all about the EDGE.
---
Chris Burke (Freestyle)
One of the original wakestyle pioneers! After years of travelling the world competing, filming and testing he is now based in Poole where he runs Poseidon Kite School – offering lessons and coaching! Chris has become a key part of the UK Ozone team! When it comes to kiting, Chris has fallen in love with the Enduro, but also needs a 7m REO for those wave days.
---
Sukie Robertson (Freestyle)
Sukie has been on the Ozone team since she was in her early teens! First as a landboarder and then progressing into the water where she has become a regular on the podium. After many years travelling, teaching and a stint as an MC for the Kite Tour Asia, she has now settled in Westward Ho! where she co-founded 514 Elemental – her kite school. She is now leading the way getting the next generation into kiting with her kids club. Sukie is a C4 girl.
---
Neal Gent (Waveriding)
A longstanding figure in the UK scene – based on the south coast but frequently found riding in exotic locations. Neal is a master when it comes to waveriding whether on a kite, surfboard or SUP. His fluid style makes whatever he is doing seem easy! Neal rides the REO primarily but also the Chrono for lightwind foiling
---
Ash Garwood (Landboarding)
Ash has been a key part of the landboard team for many years – known for his smooth style. He also helps behind the camera putting together edits.
---
AJ Philipsen (Landboarding)
Another long time Ozone rider – AJ's powerful style is best represented by the images of huge megaloops over the green at Frinton.
---
Lance Olner (Hydrofoil)
An all round kiter who came into racing almost by accident – now focusing on hydrofoil racing. Lance is also a regular at Ozone demo days offering help and advice.
---
Ozone UK Development Team
It is important to look to the future and help the next generation make it! This is what the development team is all about. Run in conjunction with our top schools and their coaches – we help make sure these riders are the future!
Billy Evans
One of the first riders to come out of the 514 Elemental kids club. Billy has been competing on the BKC tour for the last couple of years and riding as often as he can at his local spot, Westward Ho!. His riding is smooth and technical.
Alex Wallis
Another 514 pupil, Alex is all about going big. He likes riding powered and sending it and is currently beating some of the local pros on the height leaderboard.