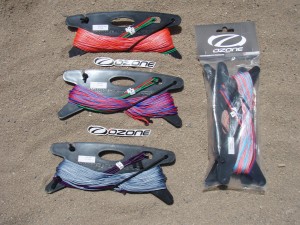 One of the big benefits of having our own factory is that it makes it easy for us to get hold of spare parts for any Ozone kite ever made.
Whatever part of your kite is broken or needs replacing should be possible. Bladders, bridle lines, bar components, replacement line sets.
I cant find a spare part
If you cannot find what you need in our online store we will just need to know the kite model, size, serial number and what part you need. Please contact us and we will do our best to help.