These are schools which teach on primarily Ozone kites. They are also great places to demo our kites.
24/7 Boardsports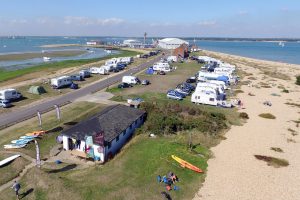 Calshot, Hampshire
Tel: +442380894000
Web: 24-7boardsports.com
24-7 have been around for a long time – formerly known as Solent Sailboards. As an Ozone dealer they offer demos of Ozone kites and work with Nomadic kite school to offer lessons. Based right on the Solent they have a great kite spot covering a good range of wind directions. They provide live weather readings, expert advice on all things kite, windsurf and SUP as well as repair services.
514 Elemental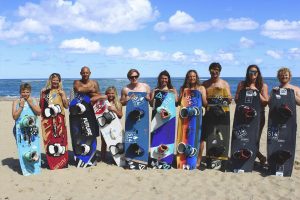 Westward Ho!, Devon
Tel: +447565621446
Web: 514elemental.com
Sukie and Robin have been key parts of the UK scene forever! Sukie has been riding Ozone for over a decade too! After years of travelling and working abroad they came back to the UK and set up 514. Since the beginning they have been providing great lessons to all levels of rider both on land and in the water. They have also set up one of the top kids clubs in the UK – getting the next generation into kite sports!
Big Blue Experience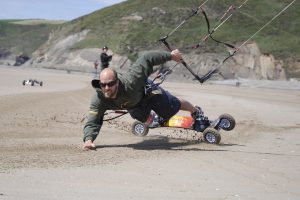 Newgale, Pembrokeshire
Tel: +447816169359
Web: thebigblueexperience.com
Oli is one of the most experienced instructors in the country. Based in Newgale, a watersports heaven in Pembrokeshire, they offer everything from beginner powerkiting sessions, to landboarding and kitesurfing. They also have surf, SUP and coasteering on offer.
Ocean High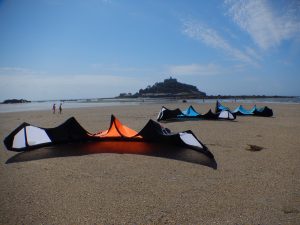 Marazion, Cornwall
Tel: +447801438320
Web: oceanhigh.co.uk
Ocean High is the teaching part of Lodey Kite Loft – based right on the sea front at Marazion. Loz has been kitesurfing since 2000 and quit the 9-5 to set up Ocean High in 2007 – it has been going strong ever since! Between Marazion and Gwithian, Ocean High can teach in almost any wind direction. They also offer SUP lessons on no wind days.
Paracaedmy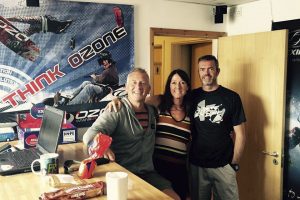 Portland, Dorset
Tel:
Web:
Portland harbour is one of the best flat water kite spots in the UK. It offers perfect conditions for learning to kitesurf. Paracademy is one of the longest running UK kite schools. Spence is regularly appearing on the WOO leaderboards on the days it is too windy to teach!
Poseidon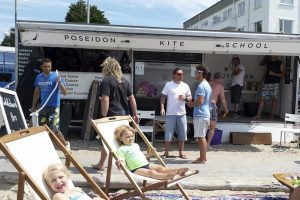 Poole, Dorset
Tel: +447772370007
Web: poseidonkiteschool.com
Chris Burke made a name for himself as a pro rider pioneering the wake style movement – travelling the world, competing, coaching and filming. When he decided to return to the UK he set up Poseidon Kite School in Poole Harbour. A few years later he has become a key part of the local kite scene and hosted many Ozone events.
The Kite, Surf & Sup Co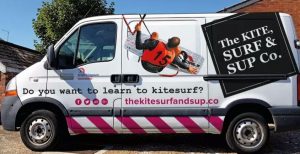 Brighton, East Sussex
Tel: +441273410580
Web: thekitesurfandsup.co
A former windsurf World Champion and Olympian, Christine got into kitesurfing in 2007 and became an instructor in 2012. With experience from working at major kite schools in the UK, Australia and South Africa she set up own in Brighton. She has also become a key part of the local kite club holding the position of race director.
The Kitesurf Clinic
Brighton, East Sussex
Tel: +447825706869
Web: thekitetrip.co.uk
Karl has been working within the kite industry for the last 13 years and teaching for 10 years. His knowledge on kit allows him to offer great advice – many of you will know him from lessons or just a friendly face on the beach.
X-Train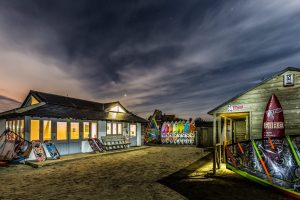 West Wittering, West Sussex
Tel: 01243 513077
Web: 2xs.co.uk
X-Train is the school division of 2XS who operate from West Wittering – one of the few sandy beaches on the south coast! The beach is only open to members and students for kitesurfing. The members club includes hot showers, changing rooms, a kitchen and more. As well as kitesurfing, they also specialise in windsurfing, SUP, surfing and kayaking – offering tuition, rental and expert advice.